Kirovets Tractors increase agricultural sector efficiency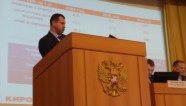 The CEO of St. Petersburg Tractor Plant S.A. Serebryakov made a presentation at the all-Russia meeting "On increasing the engineering technical service efficiency in agricultural sector" at the Ministry of Agriculture. Over 300 technicians participated at the meeting.
The key topic of the meeting and its significance was pointed out by the Deputy Minister of Agriculture of the Russian Federation Evgueny Gromyko: "The technical infrastructure of the agricultural branch is the key to its efficiency". Nowadays meeting the technological deadlines for agricultural activities in the optimum way and, consequently, the crop yield and the product competitive advantage, largely depend on technical infrastructure.
In his report on "Progress and innovation in energy-packed tractors production" Sergey Aleksandrovich Serebryakov emphasized the necessity to rapidly renew the energy-packed tractors park. He continued to say that for today these tractors are the main technology, i. e. 75% of all grain are cropped using them. Moreover, the need in 300 horsepower tractors increases every year due to considerable wear and tear of this technology and insufficient upgrade level.
The recent years' experience has shown that the agricultural complex and, subsequently, agricultural machinery manufacturing will not survive without state financing. The reasons are multiple but what unbalances the production chain is income concentration in the trade sector. If this situation remains unchanged it will be impossible to reproduce agricultural funds strategically.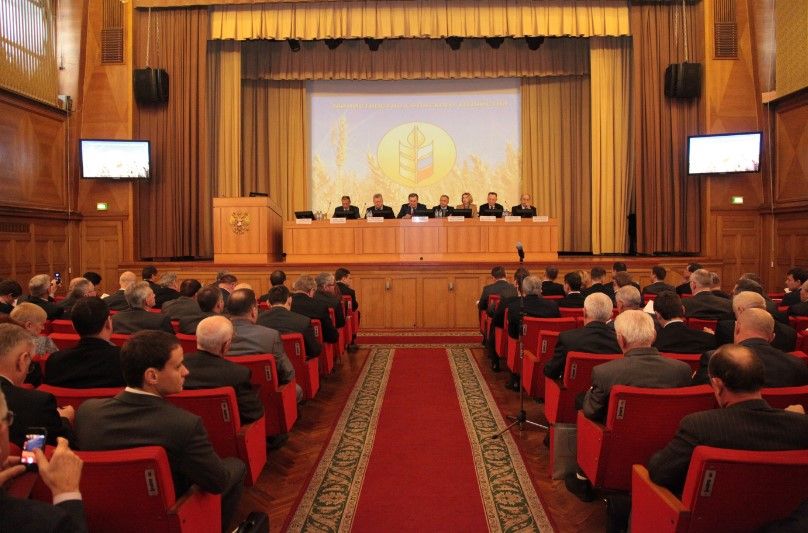 St. Petersburg Tractor plant, at its own level, takes an active part in technical reequipping the agricultural complex. The dealer companies improve today their service on the territory of all Russia and the quality and reliability are constantly being improved, the tractor production in 2015 exceeded the previous year figures almost twice and amounted to 1500 machines. In 2015 a new Kirovets 180-240 horsepower tractor line was developed supported by the Industry and Trade Office.
Finalizing his report, S. A. Serebryakov came up with a list of constructive suggestions concerning strategic planning as well as the current hot issues that prevent the company from moving on.
Apart from participating in the plenary session, company experts organized an exhibition stand where all the participants could ask questions about technical characteristics and the price of Kirovets tractors.