Agrarians from the Czech Republic and Slovakia get a first-hand look at KIROVETS production
On 20 October, CJSC Peterburgsky Traktorny Zavod was visited by a delegation from the Czech Republic and Slovakia. After a twenty-year pause, business relations between the fraternal republics and the plant have resumed and are currently in the process of dynamic development.
The trip was organized by one of Peterburgsky Traktorny Zavod's official dealers – TOKO AGRI. The main goal of the meeting was to introduce the delegation's large-scale enterprise owners to the City on the Neva, and in particular – to the company's production facilities and equipment. The delegation was comprised of 28 members, including the heads of industrial enterprises and agricultural cooperatives, representatives of the Ministry of Transport and the State Testing Institute of the Czech Republic, bankers and maintenance engineers.
The guests were taken on a tour of the main production shops, led by the enterprise's Chief Design Engineer – Mikhail Lebedev, and the Director of Mechanical Assembly Production – Valeryan Peshkin. The plenary section was opened by Deputy Sales Director Boris Filin. In his remarks, he highlighted the cost-effectiveness of K-744P-series KIROVETS tractors in comparison with American and European comparables. In fact, the Czech Republic and Slovakia have been showing increasing interest in Peterburgsky tractors since the beginning of the year. Efforts by TOKO AGRI led to the homologation of the Russian tractors, as well as to the organization of a series of demonstration shows. A group of the company's technical specialists underwent training at Peterburgsky Traktorny Zavod.
In the spring and summer of 2016, the first ten KIROVETS К-744Р4 in the "Premium" configuration were shipped to the Czech Republic; another 20 tractors are expected to be shipped out by the end of the year.
The foundation for friendly partnership has been laid, noted TOKO AGRI Director Tomas Korzinek. The sheer scale of production made an indelible impression on all of the guests, with the first positive feedback on operating the KIROVETS already coming from one of the guests during business negotiations. He also became one of the first buyers of the new К-744Р4 this year.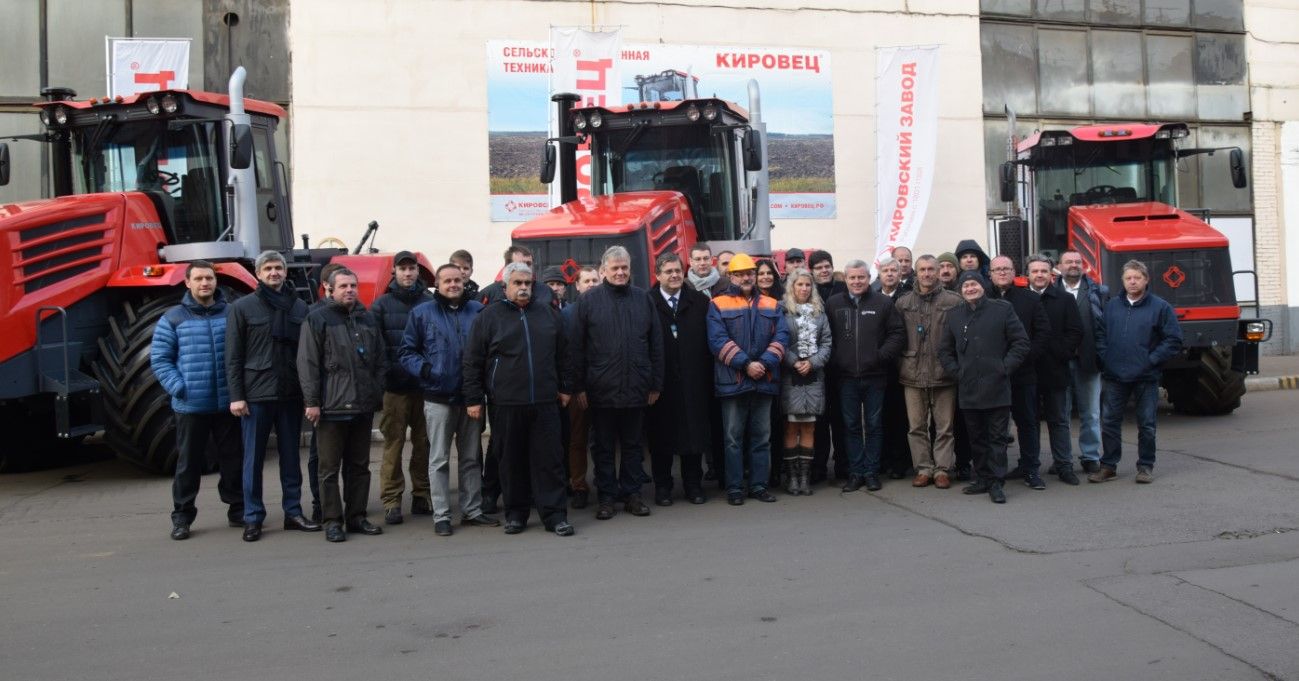 The delegation from the Czech Republic and Slovakia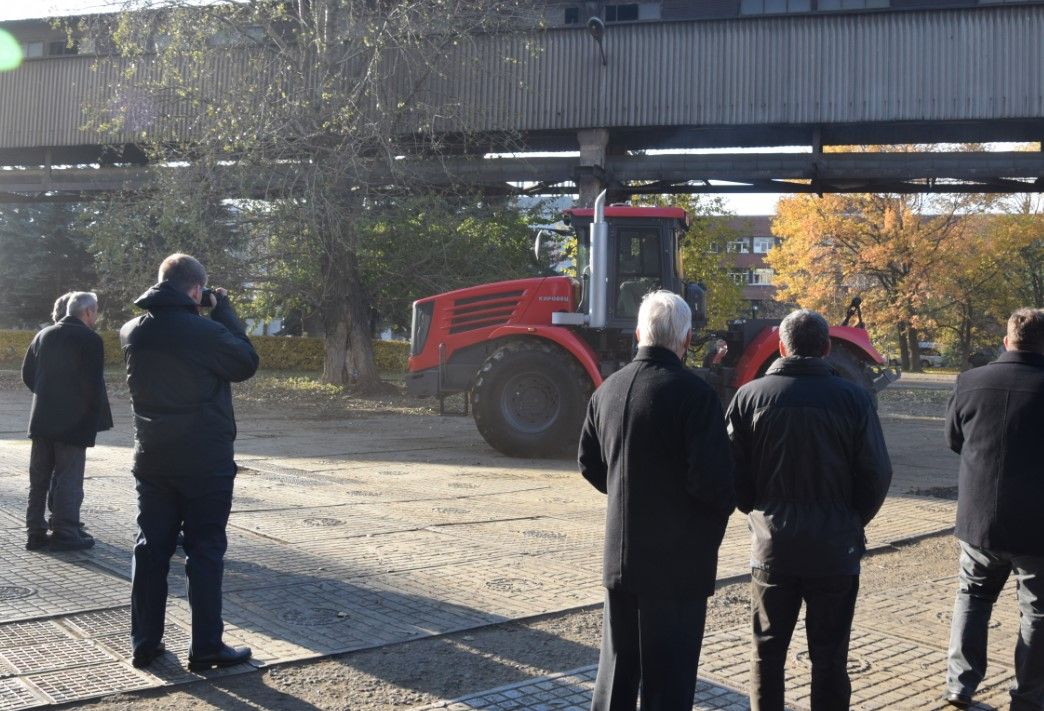 Tractor test-drive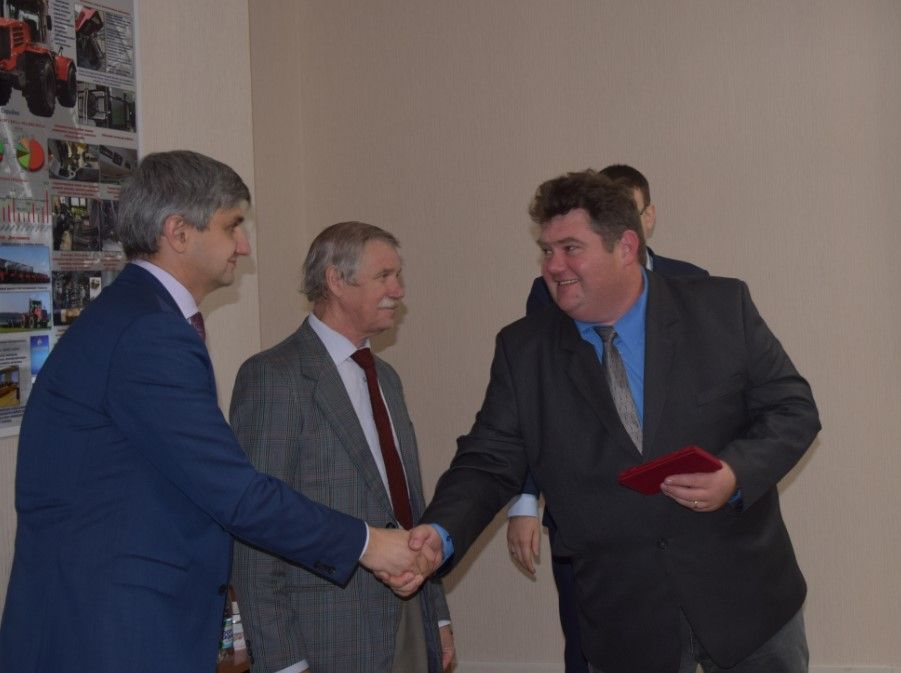 Congratulating the first Czech customer